Take a look, idiots. That's what you missed out on last year by not coming to booth #3917. Think I give a shit?


Think again.
This is your lucky year because I'm at Comic-Con yet again, even though I've been threatening not to go to this festival of losers year after year. Yet here I am, making your dreams come true by being awesome. Here's the booth number again, so you fucking mooks can have a second chance at life. Write it down. Better yet, engrave it on a bullet, then shoot yourself with it:

But seriously, shoot yourself.
Still here? Great, everyone who's not
is
was
a loser. Here's a new shirt I'm unveiling this year: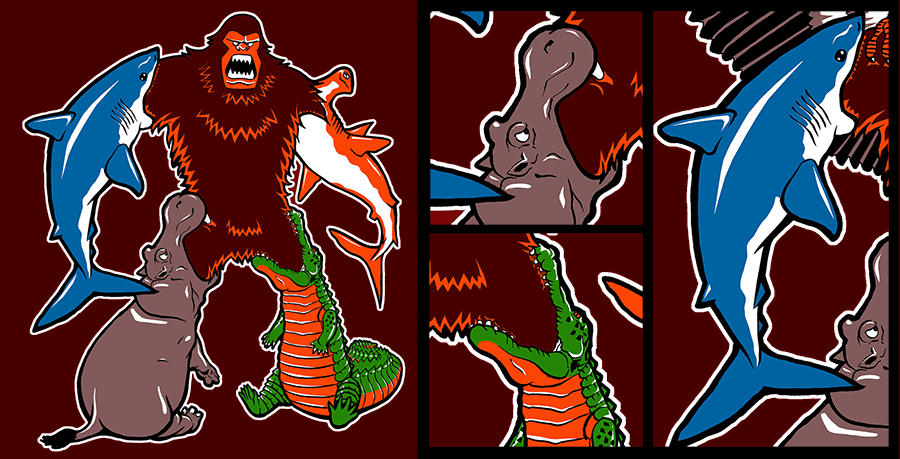 Yeah, that's right. It's a motherfucking Sasquatchtron! Holy shit I love myself so much I want to vomit. The shirt was designed by
The Alphabet of Manliness
illustrator and kicker of ass,
Pox
.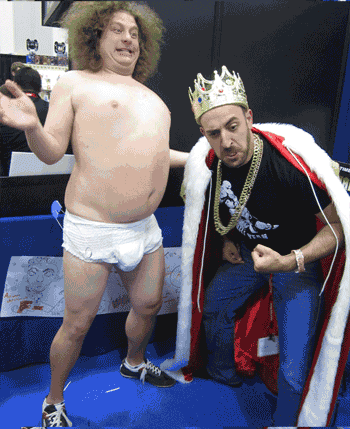 I will be punching babies again so bring them if you have them and hate them. I'll also be grading your artwork and signing copies of
I Am Better Than Your Kids
, and most importantly, signing your mammaries so bring them.
As always, don't come by my booth unless you are hot and successful. I don't want to meet any losers or idiots. I'd normally be plugging more shit here, but I've been busy producing actual content in case you're too much of a moron to have noticed my front page. There are a lot more updates coming later this year, so brace your face or I'll brace it for you.
I'll also be performing in the Tournament of Nerds again this year. The show is at 7:30pm on Thursday, July 18th:
What:
Tournament of Nerds
When:
Thursday, July 18th @ 7:30PM
Where:


Room 26AB at the San Diego Convention-Center
Yes, there will be more sauce: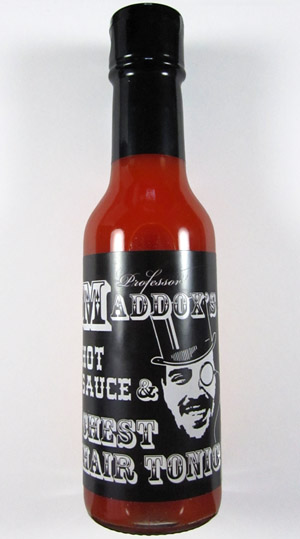 Unlike previous years, I will be there every day of Comic-Con this year, including preview night and Sunday. I normally use Sunday to shop for cool shit, but this year I'm going to change it up by being the person selling the cool shit for a change.
I'll also have a few copies of The Alphabet of Manliness, posters and other cool shit. Although I don't have any calendars (other than for display), I will sign anything you bring me. Including and especially your children. A few comics are still available. Everything is first come first serve, so I'll likely keep everything for myself.
That's about it, so if you're in San Diego from July 17th through the 21st, and you're not wearing skinny jeans like a stupid hipster douche, you officially have permission to come meet me. Unless I'm too drunk to have a conversation, which is still not drunk enough.