Awesome shit that
happened in San Diego
I've had a booth at Comic-Con every year since 2006, even though I always bitch about it and threaten not to come back. This year, some awesome shit happened in San Diego. Here's the evidence:

This year at Comic-Con I had to leave my booth on one of the days, so I decided to conduct a little experiment by leaving my

wares

on the table along with a box with the following note: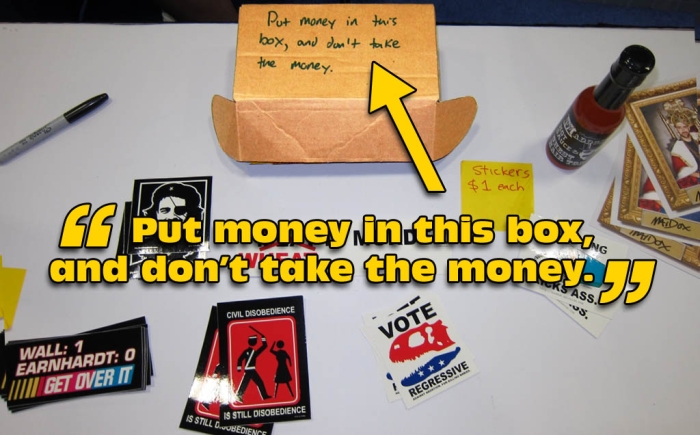 I came back a few hours later and found this: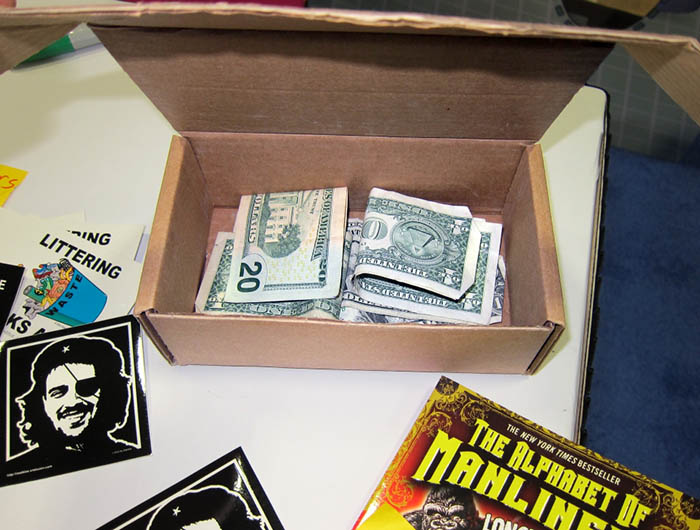 Faith in humanity partially restored. I say partially because some asshole left a few Mexican pesos in my box. That would pay for approximately half a paperclip, and I didn't find the other half when I came back, so I got ripped off.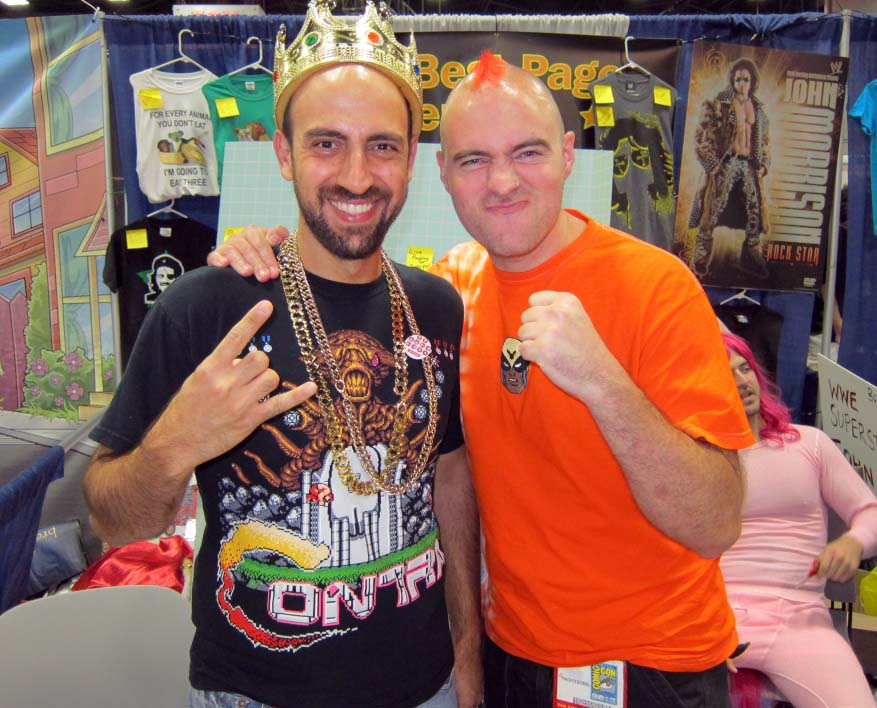 We did it. We have conquered the Internet. For those of you who are complete fucking idiots, that's
Seanbaby
. That hairline fracture you just felt in your skull came from the weight of this picture's cock crushing your face. The words "holy," "fucking," and "shit" were created in anticipation of this moment. I'm engraving this picture on a belt buckle and only wearing it to martial arts events, MMA matches & any time I use power tools, which is all day, every day.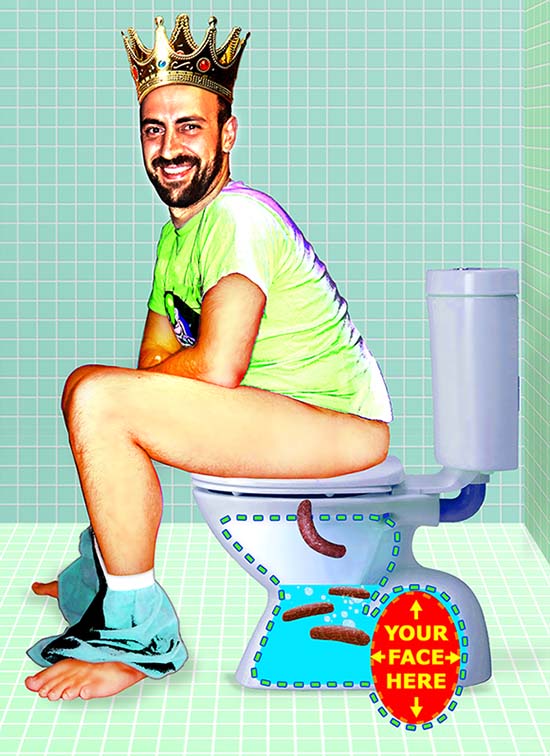 Here it is: the greatest cutout in the universe. I teased your collective balls for weeks saying that I'd have the best cutout ever created in the history of Earth at my booth this year. When I get "Time: Man of the Year," this is going to be the cover.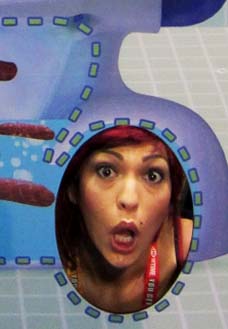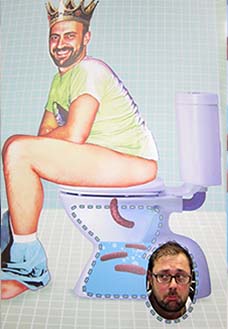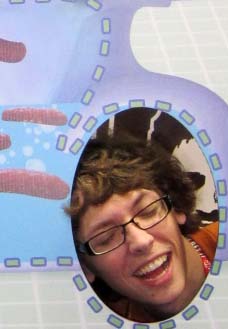 And here are some lucky fans witnessing the elimination of semisolid food particles through my digestive tract. One young man (not pictured) flew out from Vietnam just for the opportunity to be near something that had touched my anus. Unfortunately, he forgot the first rule when meeting me: no eye contact, so I put him in a headlock, broke his glasses and had security escort him into traffic. He was hit by a truck and rushed to an area hospital where he was pronounced dead. What an idiot.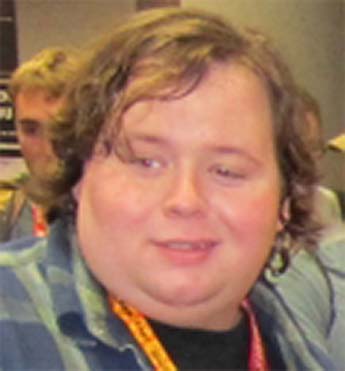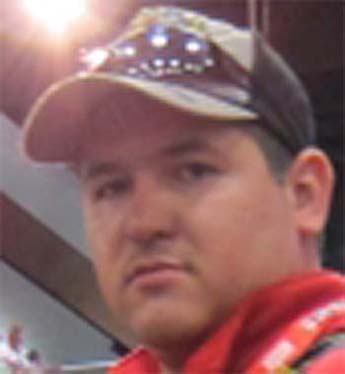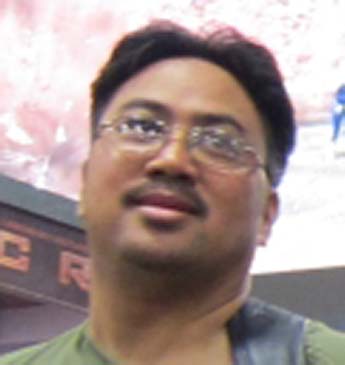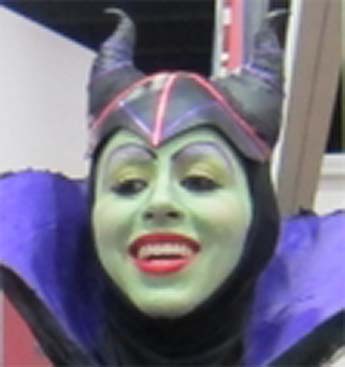 These are reaction shots of random people witnessing my cutout as they passed my booth. What was captured in these photos is the precise moment of enlightenment.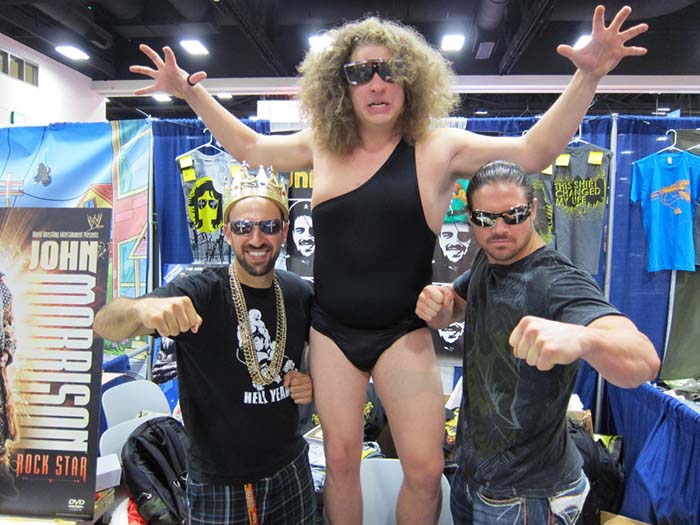 Former WWE wrestler,
John Morrison
is a buddy of mine so we decided to split my booth this year. If Ansel Adams was resurrected, had chainsaw arms, three dicks and developed photos using gun powder and children's tears, this photo would be the result.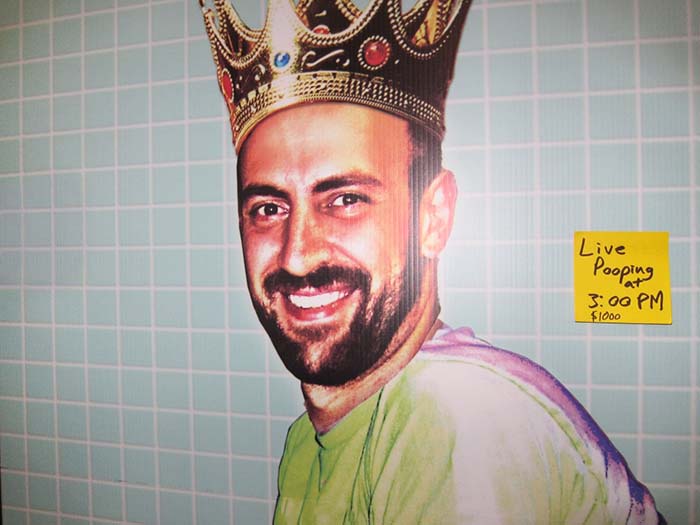 I performed a "live pooping" at 3 PM each day. For a modest $1,000, a few very lucky boys and girls got to follow me to the bathroom and stand outside the stall while I went into sweaty butt-labor to deliver a warm basin of turd roe. This is what I do for a living.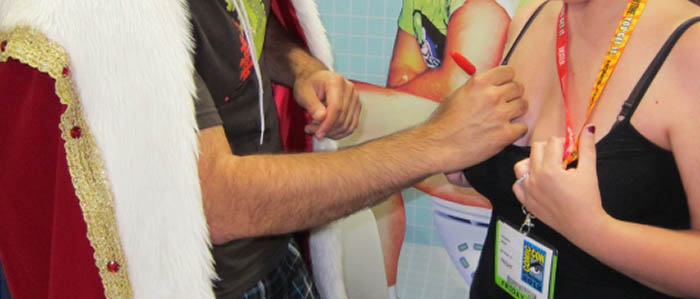 Boobs: tagged.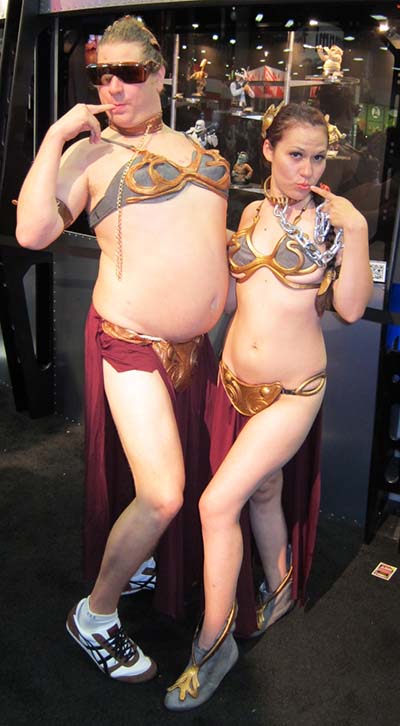 And speaking of boobs, this year I wanted to hire a hot booth babe to dress up like Slave Leia. I couldn't afford one, so my friend on the left offered to dress up as Leia for free. Whatever, close enough.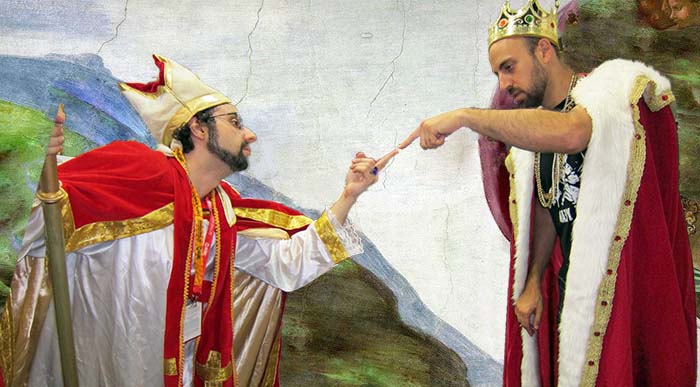 I met the Pope.
The Pope met me.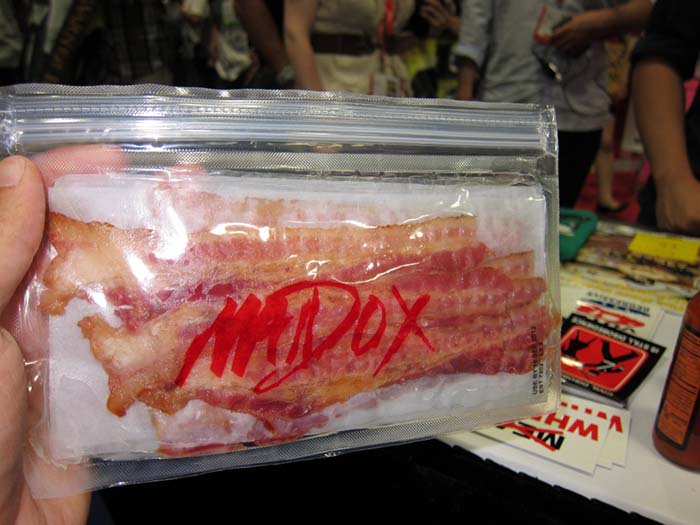 Then I signed a sack of bacon.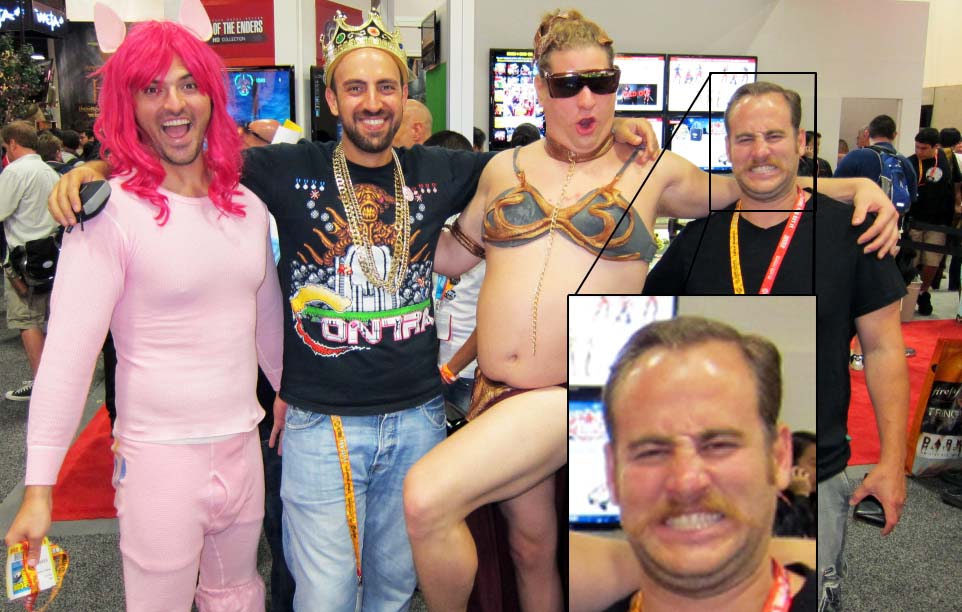 That face.

The look on that dude's face says everything you need to know about Comic-Con: too many people and too much weird shit going on. Comic-Con smells.
354,330 people came by my booth and left with a campylobacter infection.
Back to how much I rule...
•
New Book
•
Store
•
Email
•
Patreon
•

•
© 1997-2017 by Maddox