Welcome to...
The Best Page In the Universe: '01

---
This page is about me and why everything I like is great. If you disagree with anything you find on this page, you are wrong.

Check out the other pages in my archive:
---
---
Holy shit! It's me at work.
(Updated: 04/11/01)
---
Am I right or what?
When is the last time a whale did anything for you?
(Updated: 12-13-01)

Nobody cares that you took a nap, really.
(Updated: 11-29-01)

Too much of a chicken shit to get a job? Why not steal instead?
(Updated: 11-25-01)

For every animal you don't eat, I'm going to eat three.
(Updated: 11-18-01)

Ever wonder what your cell phone would sound like coming out of your ass?
(Updated: 11-06-01)

New hate mail (2): two happy Civic customers.
(Updated: 10-15-01)

"Embrace diversity," and other bullshit phrases that don't mean anything.
(Updated: 09-30-01)

There's nothing more disgusting than the sight, smell and sound of someone eating Doritos.
(Updated: 09-17-01)

Are you a dipshit? You might be. Take this test to find out.
(Updated: 09-04-01)

The next person who tells me "You're never fully dressed without a smile" gets my foot up their ass.
(Updated: 08-26-01)

My neighbor's kids were pissing me off, so I ate them.
(Updated: 08-19-01)

Joan Rivers is short for pretentious bitch.
(Updated: 07-31-01)

Everyone is stupid except for me.
(Updated: 06-24-01)

Attention Deficit Disorder is nothing that a solid kick in the ass can't cure.
(Updated: 06-11-01)

Airport security sucks.
(Updated: 06-04-01)

New hate mail: Not all jocks are dumb, some go to collage.
(Updated: 05-08-01)

"I'm not racist, but..."
(Updated: 04-16-01)

Reality check: you drive a Civic, not a race car.
(Updated: 03-27-01)

Up yours Jared! Boycott Subway.
(Updated: 03-04-01)

Listening to cool music makes you cool.
(Updated: 03-04-01)

You've graduated from college, but you're still a dumbass.
(Updated: 02-18-01)

If you're going to wear shitty perfume, don't ride the elevator.
(Updated: 02-05-01)

I'm having an MTV hatemail-ho-down.
(Updated: 01-28-01)

Guess I was wrong about MTV, this hate mail proves it.
(Updated: 01-21-01)

I hate old people.
(Updated: 01-11-01)

That's right asshole, bag my groceries!
(Updated: 12-27-00)

---
Read my reviews or go to hell.
Movies that I've seen
(Updated: 01-22-01)

Movies I haven't seen and have no right to bitch about (but do anyway)
(Updated: 1-5-98)

Movies I hate that begin with "T" and end with "ITANIC"
(Updated: 10-21-98)
---
Is your page good enough to bear the coveted
"Best Damn Web Page In The Universe"
icon?

Click on the icon for details on how you too can obtain the honor of being on my list.
---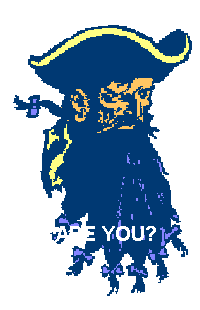 ---
Here are some pages that don't suck:

1,500,348 people think I'm right about everything.
Do you like my page? If not, eat me.

This page was made using vi in unix. Anything more is for failures.
Back to how much I rule...
•
New Book
•
Store
•
Email
•
Patreon
•

•
© 1997-2017 by Maddox